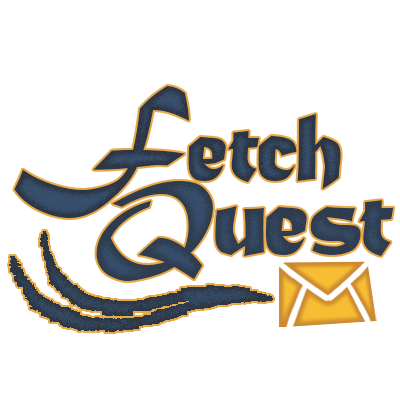 Fetch Quest
Fetch Quest is a "crappy flash game" style adventure game about returning home in search of family after being away for a long time.

INSTRUCTIONS:

CONTROLS:

E: Interact with doors and pick up items

WASD: move
Cooking minigame:

Cook 5 burgers as fast as you can! You need to cook the patty, and put the burgers together in the right order in order.

Race minigame:

Beat the jogger at his own game! Spam the left and right arrow keys to outrun the jogger.

Catch minigame:

Catch 5 balls hit into the air to show a 7 year old who's boss!

Mail delivery minigame:

Deliver mail throughout the town to help the lazy mailman.

Grocery stocking minigame:

Help out the owner of the grocery store by giving him which item he needs!

KNOWN BUGS:
-Sound does not loop in the minigames

-The instructions for the Racing minigame are not detailed. In order to play the minigame, spam the left arrow and right arrow keys.

Download
Click download now to get access to the following files:
Fetch Quest (Windows)
43 MB
Fetch Quest (Linux)
44 MB